Monday 11th March 2019
The Armed Forces Covenant works in so many ways to support our personnel and families, all aimed at ensuring the military community receives fair treatment whilst being posted to new locations. One example is how the covenant supports service children in schools and the RAF Families Federation paid a visit to Wittering Primary School to find out just how they manage it – and with good results.
Two frequent asks that come into the Federation for education-related advice is the allocation of school places for sons and daughters coming into areas on a new posting. The other is around Service Pupil Premium (SPP) and how, practically that should work at school level and how the £300 per service child should be spent.
Service personnel with children in state schools in England have an annual deadline of mid-January each year to notify schools of their children's eligibility for the Service Pupil Premium (SPP).
Wittering Primary School provides state education to some 330 children – two thirds of whom are service children. A cohort of the staff grew up as service children themselves and so have lived the experience and feel can empathise with the memories of deployments, separation and frequent family moves to different areas and the whole new friend-making process that ensues. All of which some children thrive on and others not so.
Each local authority (LA) has a different school admissions process. Some are online, some are hard copy only and others are also only 'manned' during school term time. This, coupled with occasionally delayed Admin Orders (AO) to confirm postings can cause the process to become quite cumbersome and stressful. SFA cannot be allocated until the AO is given and LAs can't accept an application before a home address is given so whilst that all sounds pretty straight forward, it can actually hold things up at various points and can result in a very short 'move-in' window which is very unsettling for the family.
To add to this, there is also often a delay in the Common Transfer File (CTF) which is used by schools and LAs to send pupil data from one school to another, ironically set in place to enable a smooth handover between schools. Wittering Primary School has worked with Peterborough LA and added its own mutually agreed internal process to join up the dots with the aim of inducting, integrating and settling in children from day one.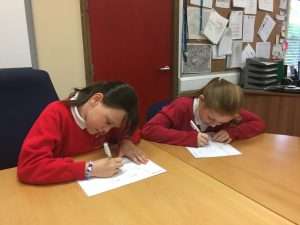 Wittering Headmaster, Mr Rhys Thrower adds:
"It's tricky on postings as personnel don't always get their new SFA addresses straight away and that can hugely hinder the school allocation process. We always like to talk to each family moving into area and advise on solutions depending on their situation.
"We have a good working relationship with our LA in Peterborough and in addition to their process, we also do an in-house assessment (although it's not as formal as it sounds) for absolutely all of our children, whether service children or those from the local community. It gives us an immediate picture of any emotional needs that we need to be aware of as well as what stages in the curriculum they are at (some schools do different parts of the curriculum at different stages of the school year so it's not always about capability). We can then map in any 'catch-up' sessions that may be needed. We also work to a buddy system together with issuing a settling-in book which has notes in of their new friends, where to go for various events at school, thoughts and reflections. The book is kept in school for the first week and then goes home for families to see."
Deputy Head, Mrs Charlotte Blake added:
"We have a wellbeing club which is run at lunchtimes and offers a break from learning. Parents can come along too if they wish to – particularly any remaining parents of those deployed where time is short at home and it's a chance for them to sit down and just do something easy but fun with their son or daughter. We draw, colour – simple things to do that in turn, encourages natural conversation and keeps those communication lines open. Things flex too as they need to with changing needs etc. The school has 'a mind to be kind' culture that we instil in the children alongside a 'superflex' approach and it's really been embraced to the point that children now ask about it."
Service Pupil Premium
Mr Thrower added "In terms of how SPP is used by us here, we don't pin it on a particular thing or service. As well as the wellbeing club, we use a Teaching Assistant's time to help the in-house assessment on entry to the school as well as monitoring at breaks/lunchtimes and the intervention groups who do the mop-ups of phonics, maths, sentence structure etc – basically where it's needed.
We also work really closely with RAF Wittering's Community Development Officer (CDO), Mark Davis,
Mark adds:
"We have a very positive working relationship with Wittering Primary School and work closely on a number of projects. We try to make transitions as smooth as we can with new arrivals to the school, ensuring they contact Peterborough Schools Admissions as early as possible to register a place and we have information on which year groups may be close to being full. We also have a strong working relationship with the School Admissions team at Peterborough City Council who are supportive of our service families and will help as much as they can.
"Our Service Community Support Officer WO Neil Paylor and HIVE Information Officer Sophie West also hold a weekly outreach session at the Family Centre in order to meet families and support with a number of issues."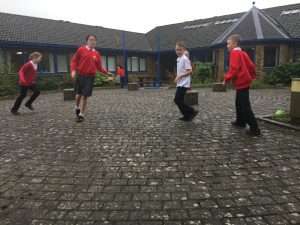 The Clements family had a good experience of obtaining school places via Peterborough LEA and Wittering Primary School and share their experience:
"We were living in South America when we received our posting to Wittering. I called the LEA at Peterborough, who were very helpful as to how to go about selecting school options. They then suggested that, should I be interested in the school at Wittering, I call the school directly.
"Fortunately, due to the ages of my children at the time, there were spaces in the school – and so I dealt directly with them, as advised by the LEA. We landed on Tuesday and the children started school on the Friday."

Other elements of how the RAF can help
CDO, Mark Davis (who is also the Unit's Armed Forces Covenant Champion) also gets involved if the process hits snags:
"We often raise school admissions issues at Peterborough Armed Forces Partnership Board meetings. If service personnel receive a short notice AO for a posting this does put pressure on the school to develop a school place; if they know in advance a child is coming to the area they can plan more effectively. In some situations but not common, a family has turned up on Monday morning assuming their child can just turn up and go straight into a class.
"The advice is contact the local authority and register with the admissions team as soon as you can, if you do not have details of your postal address, please use the Station postcode or contact your local HIVE Information Officer who will advise you on school admissions contact. If you cannot access a school place for your child and need support contact your CDO who will support you through that process."
Need help?
The team at the RAF Families Federation have lots of experience supporting families who are having difficulties with school place allocation. We are grateful to the relationships we have built over time with Covenant leads in Local Authorities and, although school places can't be created from thin air, these relationships have definitely helped to improve understanding of the situations our families find themselves in which has helped smooth the process.
Further information:
This news story is included in the Spring edition of Envoy magazine – the free magazine for RAF personnel and your families too. You can sign up online to have your own copy sent to your home (quarterly).
Imagery: © RAF FF Copyright