Friday 13th December 2019
Christmas can be a particularly tough time for those missing loved ones, so this December, Scotty's Little Soldiers, the charity for bereaved British Forces children, gave over 170 kids a special treat by inviting them to a magical Christmas party which took place aboard a boat on the River Thames.
Founded by war widow Nikki Scott, Scotty's Little Soldiers is a national charity which provides support to children across the UK who have lost a parent who served in the British Armed Forces. The charity was set up in memory of Nikki's husband and father to her two children, Corporal Lee Scott, after he was killed in Afghanistan in 2009.
Children ranging from age 4 to 18, along with their surviving parent, travelled to London from all over the UK, courtesy of The Rail Delivery Group which represents train companies and Network Rail. The families stayed in London the night before the party, so they were ready for the celebrations to commence first thing in the morning.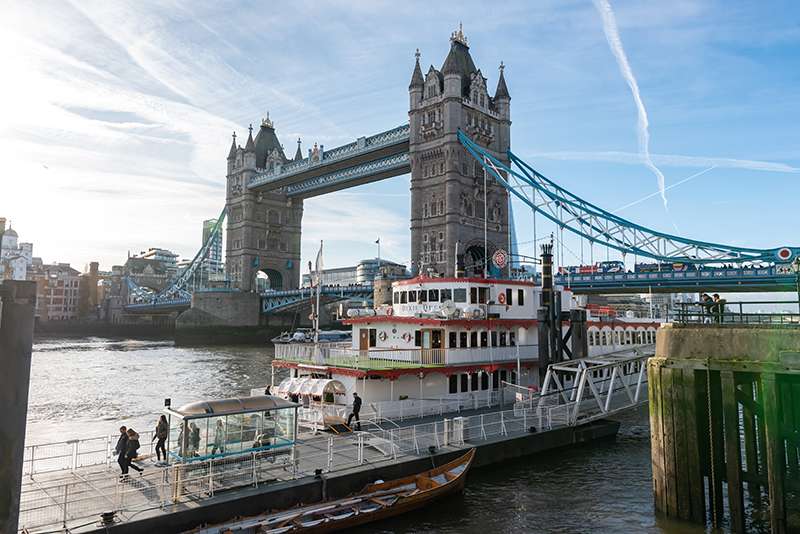 At breakfast time the kids were all given a newspaper reporting that the Queen's precious jewels had been stolen. They were told they were being recruited by MI5 and were split into teams to undertake a special mission – to find the jewels. They were then taken down to the River Thames where they boarded the spectacular Dixie Queen boat.  After setting sail, London's famous Tower Bridge was opened especially for them and The Metropolitan Police escorted them with a police boat to add to the excitement. The children then undertook various tasks and fun challenges to solve the mystery.  Once the jewels had been found they were presented to a Queen lookalike at a festive after-party venue, where the children also met Father Christmas.
Scotty's Little Soldiers' Christmas party is an annual event, held at a different venue every year, where the children can form friendships with other bereaved Forces children. Whilst the focus of the party was creating a fun, memorable experience, all activities were designed with childcare professionals to encourage wellbeing, confidence, communication and team-working – areas of identified challenge.  
This year's party also included a multi-charity resource village on the boat which was available for families requiring information or support. The Army Widows' Association, RAF Widows' Association, Royal Navy and Royal Marines Widows' Association, Royal British Legion and The Royal Navy and Royal Marines Children's Fund were all in attendance.
The event was kindly supported by ABF The Soldiers' Charity, RAF Benevolent Fund, Royal Navy Royal Marines Charity and The MacRobert Trust.
Commenting on this year's party, Ruth Hodkinson, whose husband Lance Corporal Adam Hodkinson died in 2010 and whose 11-year-old son Henry is supported by Scotty's, said:
"A truly magical party was enjoyed by all. The secret agent theme and team work to locate the Queen's jewels captured the children's imagination. A highlight for Henry was the boat ride down the Thames with water police sirens blaring and Tower Bridge opening – it was the stuff of dreams for a little boy! Thank you to the team at Scotty's, you excelled yourselves again with this year's Christmas extravaganza!"
The annual Christmas party means a great deal to Scotty's Little Soldiers founder, Nikki Scott, with her commenting:
"The Christmas party is such a special event and every year the feedback we receive is that it means the world to the children. These kids have all been through so much and facing Christmas without their parent is really tough – they deserve a special treat.  Meeting other children in the same situation makes them realise they are not alone and the friendships they make are so important to them. I looked around the room and everywhere kids were smiling. That's exactly what Scotty's Little Soldiers is all about."
Nikki continued:
"We have been overwhelmed by the support we've received for this year's party. The Rail Delivery Group gave our families complimentary travel from all over the UK to London and we've had support from a number of military charities – it makes a huge difference to us and we are extremely grateful. This support all contributed to making it an unforgettable day."
Imagery: Paul Tibbs/Scotty's Little Soldiers