Wednesday 31st July 2019
Air Cadets from many Scottish squadrons played an important part during Scotland's National Airshow at East Fortune on Saturday.
When poor weather grounded most of the aircraft displays, it was down to the Air Cadets to help entertain the crowd.
From manning ground displays to demonstrating flight simulators to prospective Air Cadets of the future, they helped give the crowd something to smile about.
Cadets from the East of Scotland Universities Air Squadron were also on hand to help brighten up the day, along with reservists from Number 603 (City of Edinburgh) Squadron and other RAF units.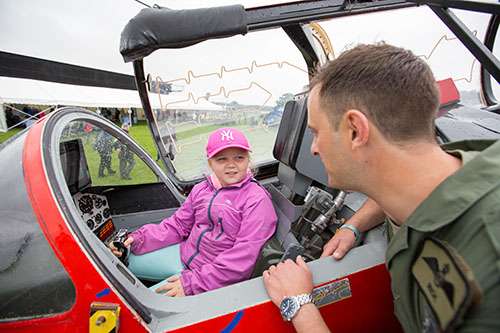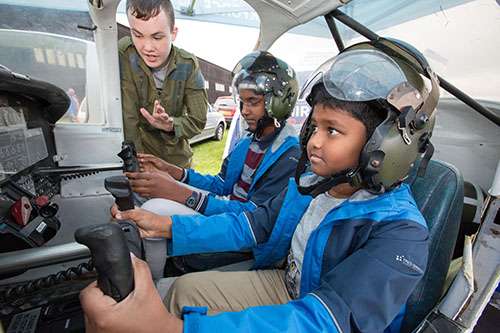 Top image: University Air Squadron members with Tutor Display Manager Flying Officer Nick Humphreys (2nd from left) joined by Star Wars character Chewbacca.  Photos by SAC Anna Lythgoe RAuxAF