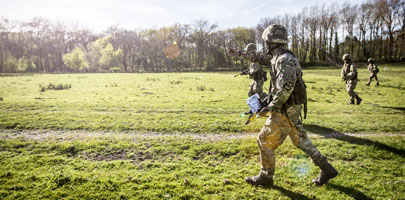 Wednesday 29th April 2020
The RAF Dependants Fund has been around since 1967, providing early financial support to the nominated beneficiary of a member of the RAF, in the event of their death.
For a subscription of only 50p per month (direct from your pay), in the event of your death whilst serving in the RAF, an immediate grant of up to £17,500 is paid to your nominated beneficiary within 48 hours of the Fund being notified by the JCCC.
Under current regulations this payment is tax-free and does not form part of the estate of the deceased member of the RAF. It can therefore provide some immediate support to a family, before matters like probate and pensions etc are arranged.
If you want to check if you are a member of the RAF Dependants Fund, on your pay statement, the scheme appears as 'Service Charity Monthly'.
The overwhelming majority of Regular RAF personnel are members of the RAF Dependants Fund, but this is not the case for our Reserve personnel (FTRS, ADC and PTVR etc).  We are therefore taking the opportunity to remind all personnel  – especially Reserves – of this great facility. 
Please check your pay statement! If you are not a member, the application process is quick and easy, depending on your commitment:
RAF F7230 is required to start or stop subscriptions to this Fund. This form should be used for all Regular personnel; please download the form, complete and send off to the address therein.
FTRS and PTVR personnel should use this form. Additionally, there is a standing order form in there for those personnel without a guaranteed monthly salary through JPA (ie PTVR).  You can cancel it any time, should you leave the Reserves.
For any questions about the Dependants Fund or other RAF Benevolent Fund subscriptions, please contact Andy Cairns at either of the addresses below:
[email protected]
[email protected]
Please spread the word amongst your Reserve colleagues. This is a great scheme, which has helped provide much needed financial support to our families, when the worst has happened.
Most sign up during IOT/RTS and forget about it; the trouble occurs when they leave the Regulars, (subscriptions cease), and rejoin as Reserves. Where possible rejoiners are provided with these forms.
Source: raf.mod.uk