Friday 7th February 2020
Joining Forces, a credit union service for the Armed Forces. It was launched to tackle problems faced by military personnel who may find themselves with limited access to financial services, leaving them a potential target for high cost credit providers such as payday lenders and loan sharks.
The service, backed by the Ministry of Defence, makes saving simple and loans more affordable to the Armed Forces and its Veterans. Repayments come straight from your Armed Forces pay making savings and loans more manageable.
First, 'What is a Credit Union?'
Credit Unions are "not for profit" financial cooperatives, owned by, and run for, their members, based on the ideal of "people helping people".
Not only are credit unions committed to giving you a really good return on savings, your money is also safe. The government-backed Financial Services Compensation Scheme guarantees to repay deposits up to a maximum of £85,000 in the unlikely event of your Credit Union 'going bust'.
Credit unions are also fully regulated by the Prudential Regulation Authority and the Financial Conduct Authority, both of which make sure credit unions are well run and can keep going for their members.
Why can a Credit Union help, where other financial providers may not be able to?
The credit union service for the Armed Forces, allows Service personnel to save and borrow with repayments straight from their pay. This means the risk of lending significantly reduces and they may be able to help where others may not.
Get the latest information delivered to your inbox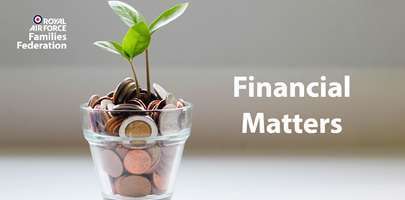 Photo by Micheile Henderson on Unsplash
This story comes to you as part of the RAF FF's themed month of July, covering all things relating to financial matters. As well as our online reference section, you can keep yourself up to date with the information and advice by signing up to our free weekly eBulletin and/or quarterly Envoy magazine.