Wednesday 19th June 2019
This summer will see the Royal Air Force Museum paying homage to one of the most iconic aircraft ever built with a programme of family events and activities dedicated to the Spitfire.
The Museum is home to a large collection of Spitfires, including the world's oldest. This summer it will explore the history of the Spitfire and the story of those RAF servicemen and women who worked with this wondrous aircraft.
Weekend festivals, thought provoking storytelling, close views of real Spitfires, and a series of nostalgic events including a Battle of Britain Day will transport visitors back to a time when the Spitfire protected Europe's skies.
Visitors will also be able to take the pilot's seat and enjoy a 6-minute Spitfire flight through the Museum's new virtual reality experience (Cosford only), take a selfie in a Mk XVI Spitfire (London only) or enrol in the Museum's Spitfire Academy Adventure, its latest immersive experience that combines all the demands of an escape room challenge with the fun of a treasure hunt (London only).
Event
Date
Location
Virtual Reality Zone
1 July – 1 September
Cosford
Spitfire Photo
Reconnaissance PR.XIX
1 July – 1 September
Cosford
Large Model Air Show
6-7 July
Cosford
Little Swifts
9 July / 18 July /
10 September
London
Night Flight Sleepover
13 July
London
Spitfire Academy
Adventure
20 July – 2 August
London
Cosford Food Festival
20-21 July
Cosford
Spitfire Selfie Station
20 July – 1 September
London
Spitfire Cookie Decorating
20 July – 1 September
London
Behind the Barriers Spitfire
Viewing
30 July / 6, 13, 20,
27 August
Cosford
Spitfire Selfie Station
31 July / 8, 14, 22,
28 August
Cosford
Spitfire Story Telling
1, 7, 15, 21, 29 August
Cosford
Family Festival of Flight
3-4 August
London
Vintage and Handmade Festival
17-18 August
Cosford
Spitfire 10K
31 August
London
Spitfire Family Run
31 August
London
Spitfire 10K
1 September
Cosford
Spitfire Family Run
1 September
Cosford
Battle of Britain Night
14 September
London
Battle of Britain Day
15 September
London
Summer of Spitfire Shop
1 July – 1 September
Cosford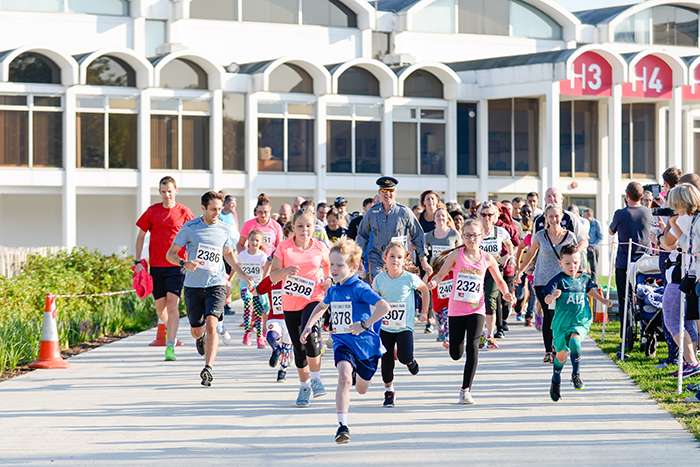 For more information about the Museum's Summer of Spitfire programme of events and activities at both the RAF Museum London and Cosford visit rafmuseum.org. Events are subject to change, flypasts are weather dependant.
The Museum is open daily from 10.00am. Admission is free.
All images ©Trustees of the Royal Air Force Museum